Hey folks,
You guys know the drill with this #InShadowSelfie thing by now, right?
Wait…what?! You don't?! Ugh….
I joke. I joke. I joke.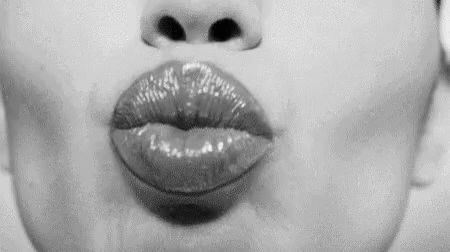 On the contrary, this is something I want to talk about all the time, so allow me to fill you in…
Twice a year, me and a group of amazing people on Twitter/Facebook/IG post pictures of our shadows…
"Why a shadow?" I hear you ask.
Well, a shadow is something that is always there, but you can't always see it — a lot like mental illness, so it felt appropriate, you know? Plus, some people aren't comfortable with putting their face on social media, and over here, we totally get that.
"Why a picture?"
Good question. The simple answer is, a picture is easy for those who want to get involved, but aren't quite ready to share their reasons why.  That's not to say you can't share. This is your picture, if you want to say why you're posting, please feel free to do so.
"Okay. Okay… I might be persuaded. How does this thing work?"
It couldn't be easier for you to get involved:
(Please feel free to grab and share the above image).
"You realise posting a picture of a shadow and using a hashtag isn't going to cure mental illness, right?"
Ouch! But okay, fair point. Here's the thing about this campaign, it's about spreading awareness, coming together as a community, showing people that they're not alone. I suffer with mental illness, have done for many a year. Some days, I just need to know I'm not alone, you know? I like to think these pictures are air for folks who are struggling to catch a breath.
"Cool. I want in. When do we start?"
You are the awesomest!! WE START TOMORROW!!!! And, because I have some truly amazing writer/reader friends that wanted to help with this campaign, I'll be posting some fantastic pieces of writing on Bookish. Yep! All week I'll be blogging beautifully crafted poems and short stories from some of my nearest and dearest.
"Are there any rules that I need to know about?"
Not "rules" exactly…
I would ask that you please keep your #InShadowSelfie pictures clean.
Don't forget to get your friends involved!
I know weather sucks, so it's totally okay to use lamp light to grab a selfie of your shadow.
Also, don't forget to get your friends involved!
It does not have to be your shadow. My cats are regular participants in pictures.
Oh, and did I mention trying to get your friends involved?
"Once or twice…"
Because you should totally get them involved! The more the merrier.
"I think we go it…"
I'm just super eager to get as many folks as possible posting, so we can make this campaign visible from space…or something like that.
Okay, well, I think that's it from me… for now….
Please, if you have any questions, don't hesitate to ask. You can always find me over on Twitter @Rock_andor_roll.